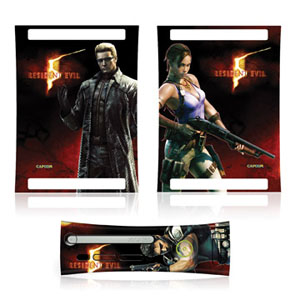 Resident Evil 5 Characters Faceplate and Side Skins For 360
The Officialy Resident Evil 5 faceplate and side mods for your X-Box 360. Love zombies and/or Resident Evil 5 and want to show it off? Now you can anytime someone sees your X-Box 360! Showing off officially licensed RE5 art.
Can currently pick them up over at Amazon
Category: X-Box 360
Stuart Conover
is the editor of Buy Zombie, a blogger, published author, geek, entrepreneur, horror fanatic, and gamer. Resident slayer of the undead and all around zombie fanatic.