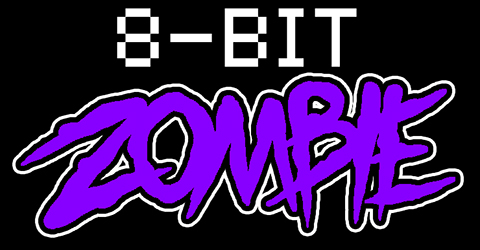 8 Bit Zombie – Helping Keeping Your Brains Inside Your Head
With such a creative name you need to ask yourself- So what's 8 Bit Zombie about?
8-bit ZOMBIE is a clothing company based out of Colorado Springs, CO. We love all things 80′s – Movies, music, cartoons, toys and of course the 8-bit NES. We also have a fondness for ZOMBIES, Vampires, Werewolves, Ghouls, Ghosts and other things that go bump in the night.

Our aim is to make products that pay homage to both the 80′s and horror. (And a combination of the two) But we don't plan on trapping ourselves within certain genres. We want to make rad merchandise that just about anyone can appreciate.
That does a great job at summing it all up. Yes we have a company producing hats for the masses, but most importantly hats with zombies on them! So for only $15 you are able to pick yourself up:
Sport this ZOMBIE hat and you'll be drunkenly shuffling around and moaning for brains in no time. This Zombified head piece features a blood soaked ZOMBIE on the bill and exposed brains on the front.

Available in LARGE and regular sizes in various colored hats. The "large" hats have the classic trucker hat fit. The foam front is a little taller and the hat is a little deeper than the "regular" hats.
What undead product would be worth really checking out without pictures to help convince you if it's what your looking for?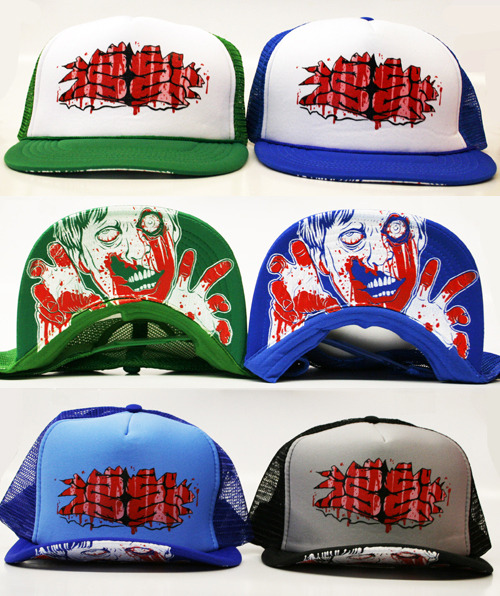 Available at 8 Bit Zombie!
Category: Hats
Stuart Conover
is the editor of Buy Zombie, a blogger, published author, geek, entrepreneur, horror fanatic, and gamer. Resident slayer of the undead and all around zombie fanatic.