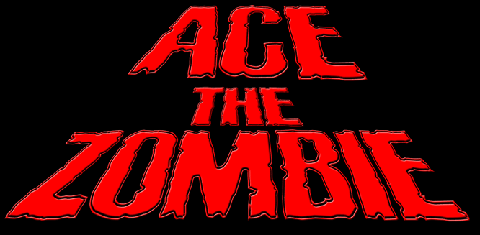 ACE The Zombie Information And Crew Information
With pre-production on ACE The Zombie close to completion they are recruiting a few key Crew positions in Atlanta. If you've ever been interested in working on a zombie film and are in the Atlanta area it's something you may want to check out!
…over three years since the first reanimated corpse was found and still no links as to how or why this has happened. The CDC is conducting a desperate search for a cure. DNA tests point to some kind of chemical…
Here's the official ACE The Zombie cast & crew and fan page:
http://www.facebook.com/group.php?gid=123407347672299&ref=ts
All official notices and progress will be posted here,
and this is the official ACE The Zombie Etras group page:
http://www.facebook.com/group.php?gid=117120281654997&ref=ts
Everyone that's a member will be notified in advance of shooting the large crowd,
party, and night club scenes. Extra points if they can show up in their own Zombie
makeup and costumes.
Here is the official press release!
"ACE The Zombie" is happening!
Indie comedy/horror film seeking a few more experienced and enthusiastic film makers.

When and where:
We'll be shooting in and around Atlanta, GA, this summer, 2010, primarily on weekends.

Positions Available:
Asst. Director, Line Producer, DP/Cinematographer, Sound Recordist, SFX Makeup Artists, Location Mngr. (If you have your own equipment, that's even better, though not a requirement)

Press:
Our production is being showcased on the AOL Small Business Spotlight, which is broadcast to millions of news subscribers world wide, and has been pre-entered for screening at the Horror Realm convention in George Romero's hometown of Pittsburgh, PA!

Production details:
Indie comedy/horror film, participation is on a volunteer basis, but will convert to paid status in the event we are picked up for distribution and/or as the film becomes profitable. Much of the pre-production is already completed, product placements and partial financing secured, we even have songs by musical group Possible Oscar and lots of others by several Atlanta-based bands. It's gonna rock!

If you want to be a part of the most exciting thing happening in Atlanta this summer, please contact me at [email protected] and join in the fun!

Giles Shepherd
Also be sure to check out the official website at http://acethezombie.com/ today!