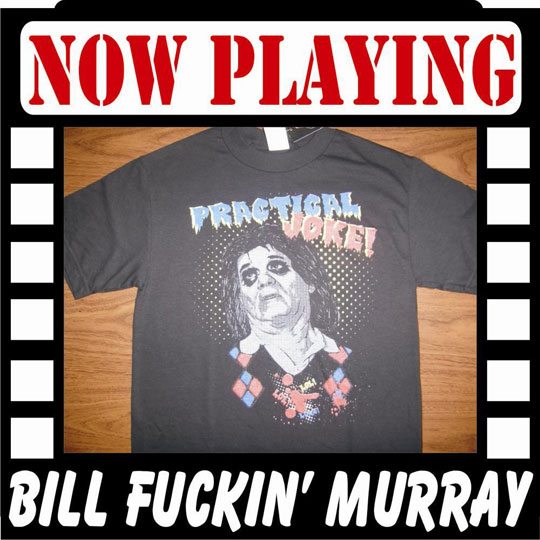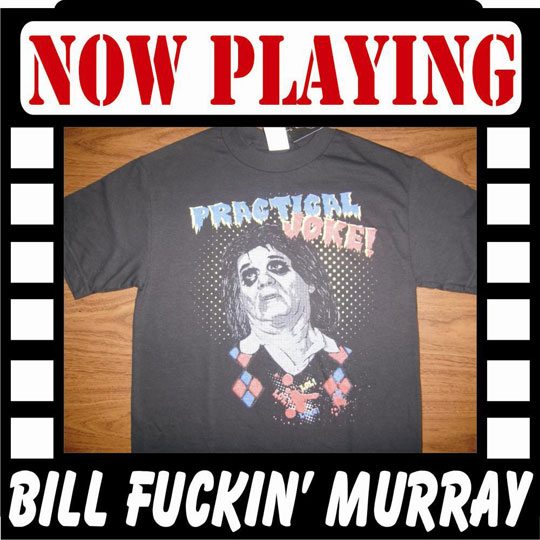 Bill Murray Zombie Shirt
Oh the Zombieland memories.. A shame Murray won't be in the sequel!
Bill Murray certainly earned his stripes in Hollywood by portraying such roles as Ghostbuster Dr. Peter Venkman, Steve Zissou, Herman Blume, Carl Spackler and Bob Wiley, just to name a few.

But it was his albeit brief, but brilliant cameo in 2009's Zombieland that inspired us for this design. We love zombies and we sure as heck love Bill Murray (so does Tallahassee!)

So it's only fitting (great pun) that we make a tee with Zombie BILL MURRAY!

But, wait? He's not really a zombie, right? Of course not – IT WAS ALL A PRACTICAL JOKE!

It's bittersweet that because of his penchant for clowning around it cost him his life to be immortalized in this role, but it'll only cost you $18 to wear Bill Murray!
Available at Try This On For Size