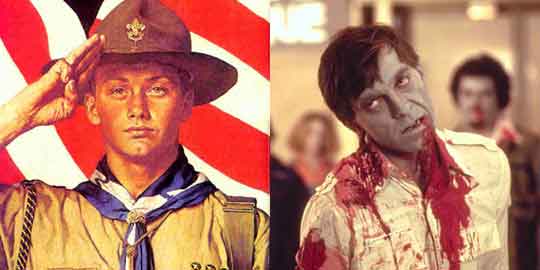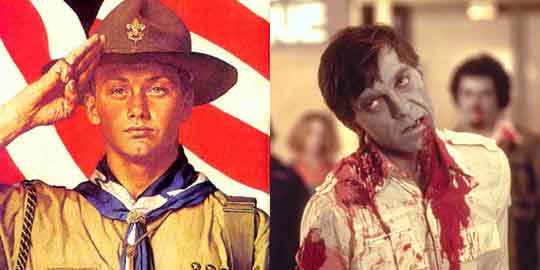 Vague Information On Boy Scouts vs Zombies
Andy Fickmen recently gave an interview to ComingSoon.Net about an upcoming zombie film that he has in the works:
That was a script that a friend of mine, a very prolific producer, Todd Gardner, brought me this material and the writers were very fresh and exciting voice. It's just a fun movie, and we realized it would be something different that we could put together," he told them. "The title alone got me, but when I read the script and started working with the writers, I was sort of hooked. We're in the process now of putting the pieces together of where the actual home of it will be, but the response has been so great, we've just been having a ton of fun. It's one of those things that it's rare that you read a script and then you literally go, 'No, literally it is 'Boy Scouts vs. Zombies.' (laughs) Close your eyes and imagine boy scouts and imagine zombies and you know your movie' and that made us all smile, so that's always a good start.
So that's not all! Apparently according to Deadline the film has been picked up by Paramont and:
"The script is in the vein of Goonies, and is about a local boy scout troop that must save the local girl scout troop from a zombie outbreak on an overnight camping trip.