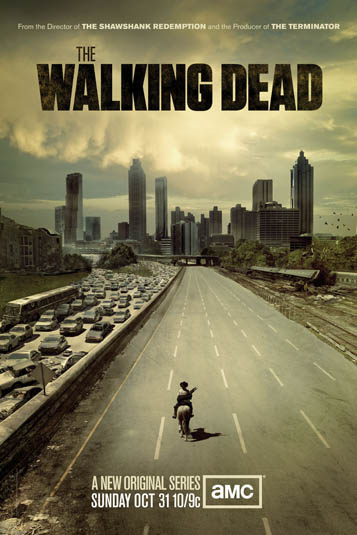 The Walking Dead
Let's be honest. If you read this site even semi-regularly, or are on a zombie site at all, you probably know what The Walking Dead is. Well Season 1 is out. If you somehow live under a rock it's the premiere zombie themed television show that has made a mark on society in both ratings and overall enjoyment.
After waking from a coma in an abandoned hospital, police officer Rick Grimes finds the world he knew gone – ravaged by a zombie epidemic of apocalyptic proportions. Nearby, on the outskirts of Atlanta, a small encampment struggles to survive as 'the dead' stalk them at every turn. Can Rick and the others hold onto their humanity as they fight to live in this terrifying new world? And, amidst dire conditions and personal rivalries, will they ultimately survive one another? AMC's The Walking Dead is an epic, survival adventure series from the director of The Shawshank Redemption and the producer of The Terminator and Aliens.
Available on Amazon
Category: Movies
Stuart Conover
is the editor of Buy Zombie, a blogger, published author, geek, entrepreneur, horror fanatic, and gamer. Resident slayer of the undead and all around zombie fanatic.