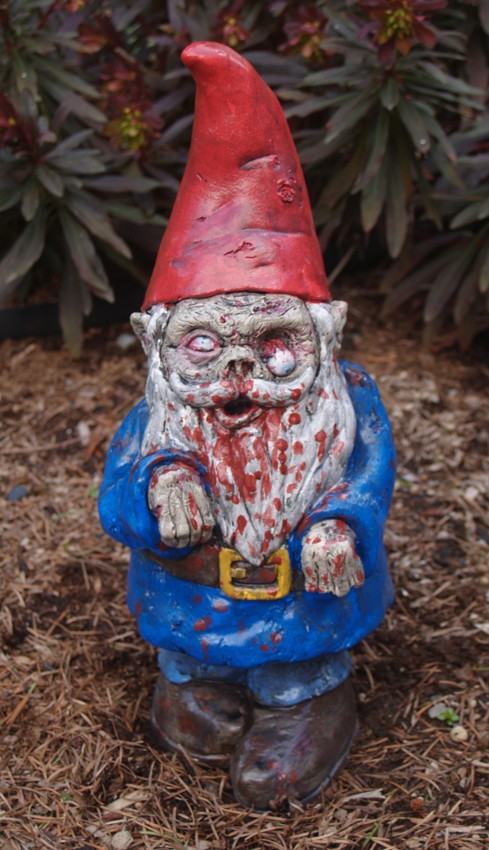 Zombie Garden Gnomes
You knew zombies would take over your front yard eventually, but you didn't count on your happy little garden gnomes to turn! Zombie Gnomes are the creation of special effects artist Doug Hudson, who recently started selling them on Etsy. There are currently two: the "Rising Dead" gnome and the "Walking Dead" gnome. Now, there's a very good chance that you'll get a "SOLD OUT" message when you click the links, but don't panic — Doug informed me that they're able to cast as many of these little guys as they want (still, I wouldn't sit back* *if you want one *– *these are not mass produced).
"A plague is loose and is set to destroy life on earth as we know it! Since Garden Gnomes are a protector of "life" they are the first to fall ill to this new pandemic. They have become the undead in your flourishing garden of life. They are ZOMBIE GNOMES!
"Rising Dead" Zombie Gnome is cast out of garden statuary stone weighing 6 lbs. He measures 8 inches tall & is hand painted."
Also! The Zombie Garden Gnomes have their own Facebook page now (and everyone who "likes" the page will be entered into a drawing to win one)… You can follow them on the Zombie Gnomes Facebook