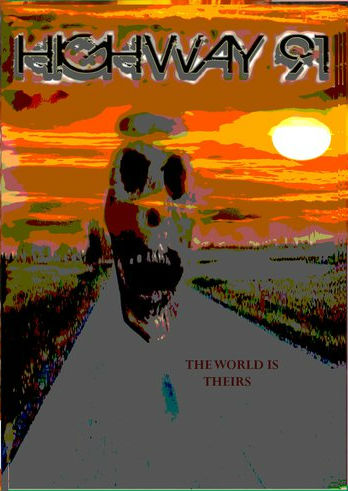 Highway 91
While clearly done on an indie budget this film it looks to cover a great range of post apocalyptic problems that I for one love to see covered. I only hope that they can do it all justice in the time provided! We should have a review lined up for you soon!
"Highway 91″ directed by Sonny Fernandez and starring Cody Tergesen, Liz Dockter, Kim Haarman, Aaron Swenson, and Justin Kavlie. "Highway 91″ follows a group of survivors after the zombie apocalypse, together, they are trying to reach a rumored sanctuary along the old abandoned highway, on the way however, they will have to face serial killers, religious cults and each other. "Highway 91″ Is another true indie epic from Down Twisted Studios and features the usual bullet flying, brain blowing, gore soaked madness you've come to expect!
Available at Amazon
Category: Movies
Stuart Conover
is the editor of Buy Zombie, a blogger, published author, geek, entrepreneur, horror fanatic, and gamer. Resident slayer of the undead and all around zombie fanatic.