AMY Zombie Contamination Video Trailer
So in Fall of 2011 coming to both XBLA and PSN (and PC sometime after) is a REALLY creative looking zombie game. Your character was infected by a zombie outbreak right at the beginning of the game, the same as most of the city. However there are both drugs that can push off the infection AND if you are in close proximity to a small girl named Amy you are somehow restored to the first stage of the outbreak.
We don't find out why until later.
The infection is pretty well spread and if you let it grow in you then you begin to hear voices, your perception of color changes, and eventually you die. However while the infection grows you CAN walk through the undead unmolested (while looking for more of the cure, Amy, or just trying to get through somewhere quickly.)
It's a creative concept. I'm not sure how it will play out but it LOOKS good!
2034. Global warming, diseases, natural catastrophes and a comet that has crashed onto Silver City, Midwest, USA. Contaminated, wounded, willing to survive, Lana has one source of hope in this world of doom. It comes in the shape of a mysterious, autistic, 8 years old girl… AMY.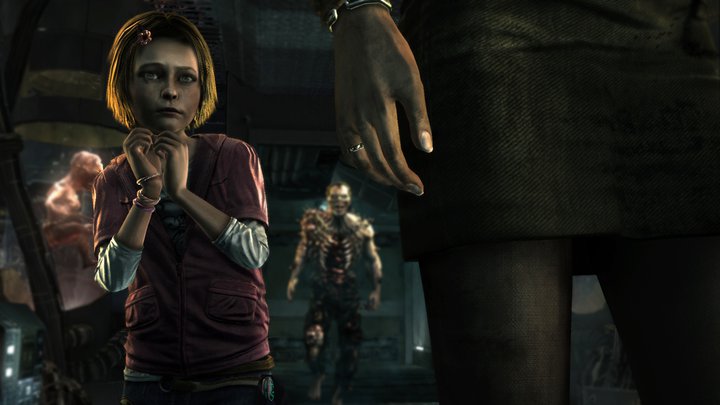 You can follow the game's progress on Amy's Facebook