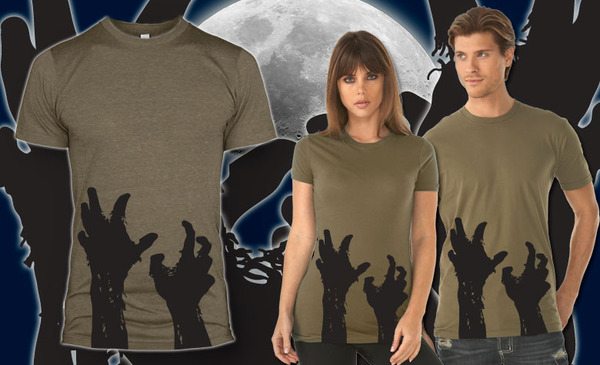 Zombies. You love them. We love them. Everybody loves them! (Unless of course you are at the receiving end of their cold undead rotting hands slowly working their way up your body while a zombie's mouth moves ever closer to taking a bite out of your oh so succulent torso!)
Sooner or later they'll always get to your throat! Check out this new addition to our large line of Zombie Tees…it features haunted Zombie Hands ready to wrap around your neck, or your Brains!
Available at Crazy Dog Shirts
Category: Shirts
Stuart Conover
is the editor of Buy Zombie, a blogger, published author, geek, entrepreneur, horror fanatic, and gamer. Resident slayer of the undead and all around zombie fanatic.