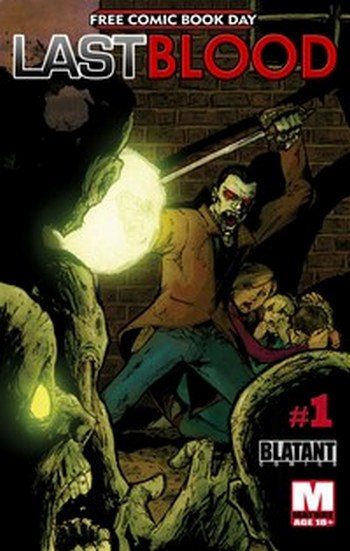 Did you know there was a zombie web comic out there called Last Blood about vampires trying to save whats left of humanity from zombies to keep as a food source? This is an idea that I've heard on and off againb ut it looks like someone had made a comic out of it. Not only that but Simon Hunter (who directed the scifi post apocalyptic film Mutant Chronicles) is going to be bringing this to the big screen. The bonus news that this is moving forward? The folks over at Quiet Earth have reported that casting has started on it and filming is set to start in November!
Category: Zombie News
Stuart Conover
is the editor of Buy Zombie, a blogger, published author, geek, entrepreneur, horror fanatic, and gamer. Resident slayer of the undead and all around zombie fanatic.