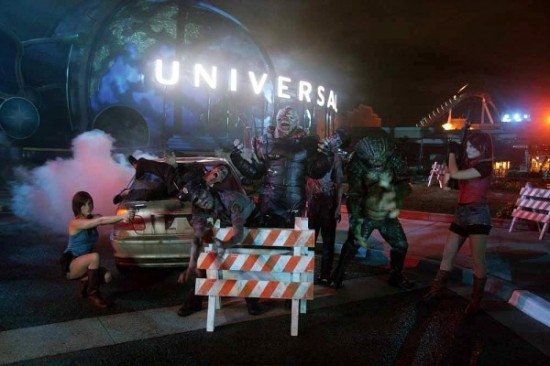 From today until November 11th of this year if you are in Japan I am EXTREMELY jealous of you if you happen to be going to Universal Studios. It looks as if the future has been changed. The Terminators have lost the war to the undead as the Terminator 2 Cyberdyne Systems has been turned into the Umbrella Corporation and the New York City zone has been turned into Raccoon City.
Yes Capcom has been tapped to create some real life Resident Evil experiences and dammit if they don't look fun! Not only will the look and monsters be there but it looks as if they are going to have some actors playing the parts of classic Resident Evil characters as well!
[via: The Verge.]
Category: Zombie News
Stuart Conover
is the editor of Buy Zombie, a blogger, published author, geek, entrepreneur, horror fanatic, and gamer. Resident slayer of the undead and all around zombie fanatic.