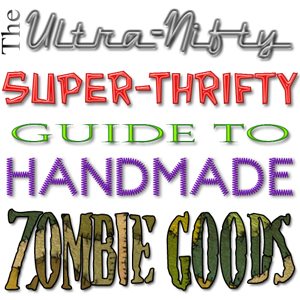 Welcome to the Ultra-Nifty-Super-Thrifty Guide to Handmade Zombie Goods, your weekly guide to awesome Zombie-related goods for $10 or less. This week's items feature zombies with their monster pals:
ZOMBIES and Monster STICKERS- Halloween decorations, DIY fun with Creepy Critters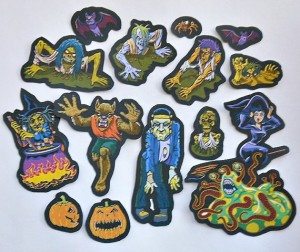 These stickers remind me of the Halloweens of  my childhood with their awesome retro look.
Set of 6 Frank and Friends Cards – orange diamond pattern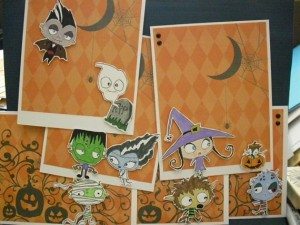 Send some spooky greetings to your friends and loved ones with these adorable greeting cards featuring monster friends.
Little Monster buttons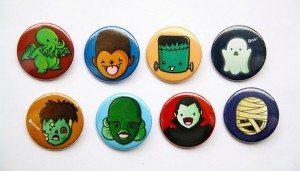 These adorable buttons feature little monsters that are too cute to be scary.
Halloween ornaments- choose the one you want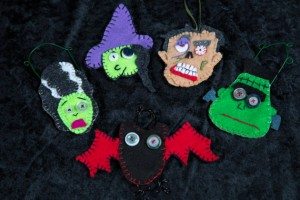 These adorable little ornaments would be a great addition to your Halloween tree (or even your Christmas tree, if you're strange like I am.)
Halloween party PDF retro printables Schlock horror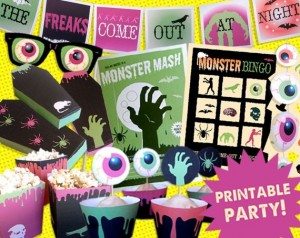 Everything you need to have a killer monster party is in this pack!
If you sell awesome handmade Zombie products for $10 or less, or know of any, e-mail a link to littleshopofzombies@yahoo.com, subject line "BuyZombie.com" or convo me through my Etsy store (littleshopofzombies.etsy.com) for a chance to have it featured in one of the weekly posts!
Category: Zombie News
Erin Rose Tollefsen is a free-lance artist and crafter with an undying love of the living dead. Her art can be seen and purchased through her website, http://littleshopofzombies.com.