Honestly I've enjoyed The Walking Dead this last season quite a bit. Ratings of the show would indicate that many of you agree with me though some people don't. Those that don't now are stuck liking it because someone has added in light sabers to one of Michonne's kills and now everything is better. Even for those that had already liked it? Better!
One swing, straight through two zombies' heads. The only thing besides Hattori Hanzo's steel that can cut like that is THIS…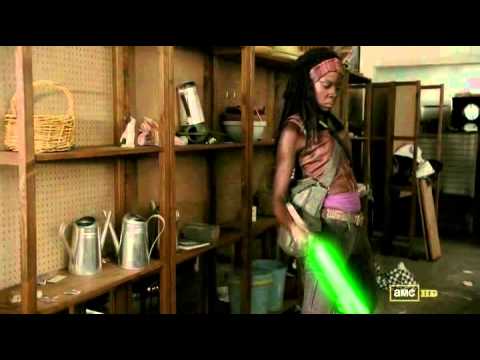 Category: Zombie Humor
Stuart Conover
is the editor of Buy Zombie, a blogger, published author, geek, entrepreneur, horror fanatic, and gamer. Resident slayer of the undead and all around zombie fanatic.