This is not going to be a super safe for work trailer. Just as a head's up if you watch this while at work I'm not responsible for getting fired. You don't have to press play. That being said while nothing specific is being shown within the trailer itself it's damn well suggestive on the sex and gore and, as many Asian imports can be, is clearly just over the top. If you are into that thing, as I suspect quite a few of you are, this is going to be an import to look out for as I know I'd love to get an advanced review copy of this one!
There is a Japanese style inn located in an out-of-the-way area near Mount Fuji. No one knows if it's in business or not, but the inn is owned by two people: the expressionless host, and his bewitching daughter. ¶ The host lures six patrons to stay at his inn for one night. All the guests feel the inn has an odd feel to it, but none of them pays attention to it in particular. ¶ In reality, the host and his daughter have a hidden agenda. They are hunting in order to feed the host's son: a huge living zombie hidden away in a locked room, whom these cruel hunters dote on as if he were still part of the family. ¶ A twisted tale illustrating conflicts of consciousness, cold-blooded insanity, and the depths one will sink to for the love of one's family is about to begin…
You can follow the film on the official website!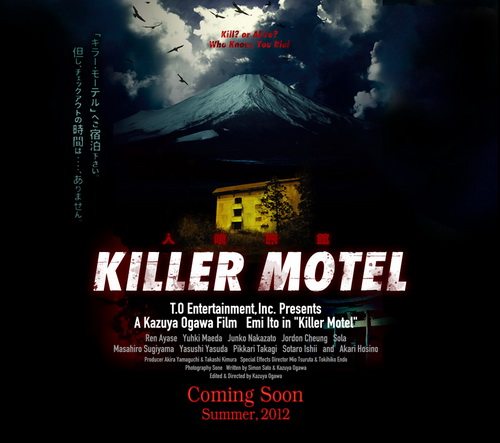 Category: Zombie News
Stuart Conover
is the editor of Buy Zombie, a blogger, published author, geek, entrepreneur, horror fanatic, and gamer. Resident slayer of the undead and all around zombie fanatic.