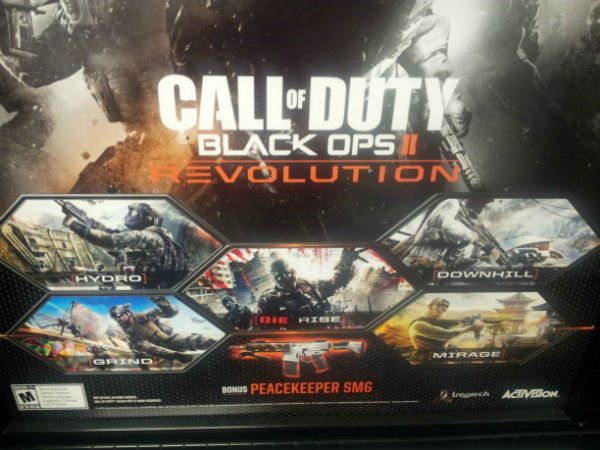 Call of Duty: Black Ops 2 has new DLC coming and it looks like the first set of it will be on January 29th 2013. There isn't a lot of information quite yet aside from that it looks as if 5 new maps will be available for online play. One of the maps is "Die Rise" and appears to be a zombie map! The other 4 are entitled Hydro, Downhill, Grind, and Mirage though those 4 look to be standard multiplayer maps.
There is also a new gun SMG coming out called the Peacemaker though it isn't clear if that is a new gun for multiplayer, zombies, or both. The game is free with season pass though the official price for those without it has also not yet been announced.
Category: Zombie News
Stuart Conover
is the editor of Buy Zombie, a blogger, published author, geek, entrepreneur, horror fanatic, and gamer. Resident slayer of the undead and all around zombie fanatic.