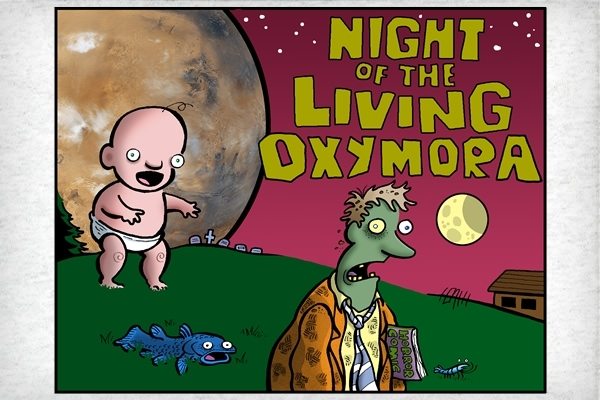 Night of the Living Dead? How about Night of the Living Oxymora? A new twist on an old classic. Twisted that is.
Night of the Living Oxymora
Preshrunk and darned comfy!
Fit: T-Shirt (unisex), Ladies Fit
Sizes: S, M, L, XL and 2XL
Note: Ladies fit shirts run very small, please see our T-shirt size chart
Suggested color: Ash Grey
Design: Mark Heath
Available at Neatoshop
Category: Shirts
Stuart Conover
is the editor of Buy Zombie, a blogger, published author, geek, entrepreneur, horror fanatic, and gamer. Resident slayer of the undead and all around zombie fanatic.