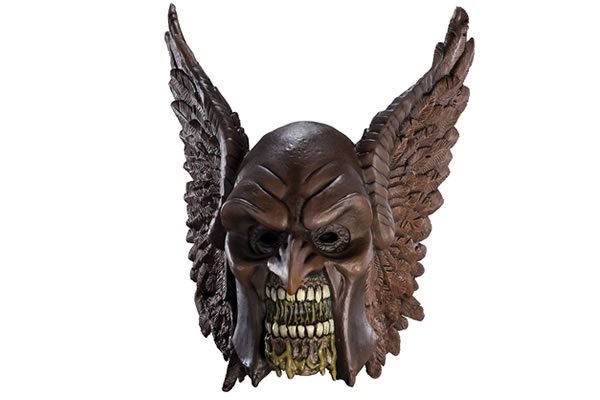 So during the whole Blackest Night story line Hawkman got turned into a zombie. Now YOU can be this zombie! Doesn't that sound delightful? Yes you can play the part of Hawkman, the best DC super hero ever, as a zombie! ….. yay…. at least it looks pretty damn cool.
Zombie Hawkman Mask

Latex mask shaped like a zombie Hawkman
Officially licensed merchandise
Hand painted details
One size fits most adults
Available at Neatoshop.
Category: Costumes
Stuart Conover
is the editor of Buy Zombie, a blogger, published author, geek, entrepreneur, horror fanatic, and gamer. Resident slayer of the undead and all around zombie fanatic.