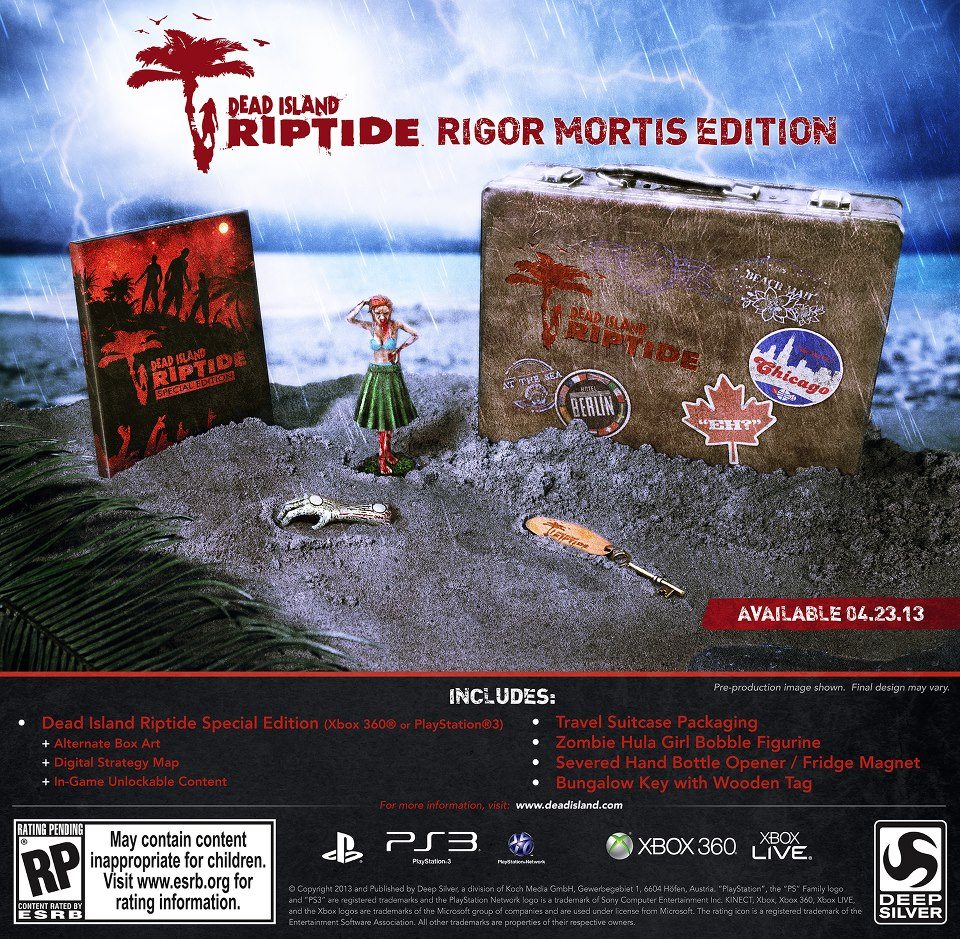 Let's be honest a zombie hula girl is enough to sell anyone on this even if it wasn't just one of the more fun zombie games out there. If not the severed hand bottle opener or any of the other bonuses should help do it. Special editions for games can always be hit or miss but I'm really enjoying what their doing with the next edition of Dead Island because this is just hilarious!
So due in April we're going to see not only the new Dead Island being released but a few special editions and this one clearly takes the cake. Unless we see another announcement soon with even better bonus features I'm pretty sure there won't be another zombie game (let alone standard game) with a cooler special edition released this year!
The Dead Island Riptide "Rigor Mortis Edition" is here!

Selected from the community's top-rated choices, the Rigor Mortis Edition bundles the Dead Island Riptide "Special Edition" with collector's edition items, wrapped inside a deluxe replica suitcase.

The Dead Island Riptide "Rigor Mortis Edition" is now available for pre-order in North America and Latin America for $79! Dead Island Riptide releases April 23, 2013.
Category: Zombie News
Stuart Conover
is the editor of Buy Zombie, a blogger, published author, geek, entrepreneur, horror fanatic, and gamer. Resident slayer of the undead and all around zombie fanatic.