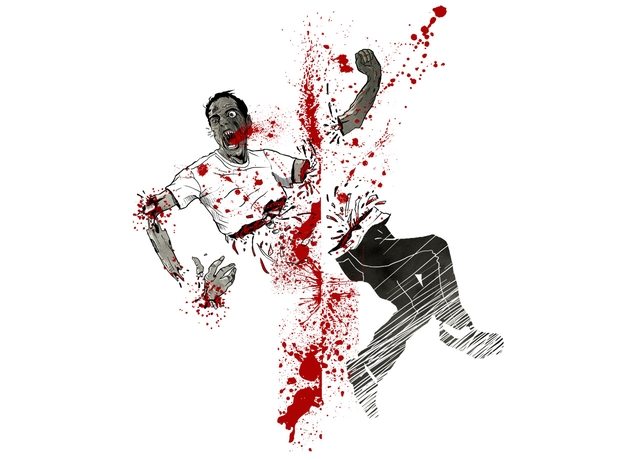 Zombies really only die from headshots. Cutting them in half though can be both therapeutic AND slow them down. So how about a hoodie that will help not only keep you warm in the winter months but also stylishly give you a few ideas on another way to slow down the undead?
Cotton and polyester blend makes for super soft fleece. Reinforced pocket and zipper stitching, plus cord control (a nifty slit inside the right pocket plus an interior loop). Unisex sizing to fit both guys and girlies.
Available at Threadless!
Category: Shirts
Stuart Conover
is the editor of Buy Zombie, a blogger, published author, geek, entrepreneur, horror fanatic, and gamer. Resident slayer of the undead and all around zombie fanatic.