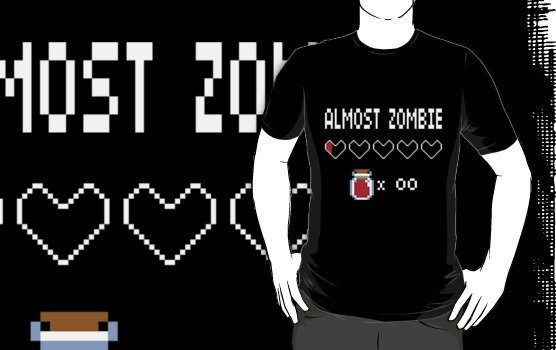 Your game is beeping annoying at you as you try to avoid all of the incoming dangers. If you can only get to a health potion or some mutton you can fix your broken little hearts. Your life is almost depleted and that will only leave you as one of the undead. You are almost a zombie!
Available at Red Bubble.
Category: Shirts
Stuart Conover
is the editor of Buy Zombie, a blogger, published author, geek, entrepreneur, horror fanatic, and gamer. Resident slayer of the undead and all around zombie fanatic.