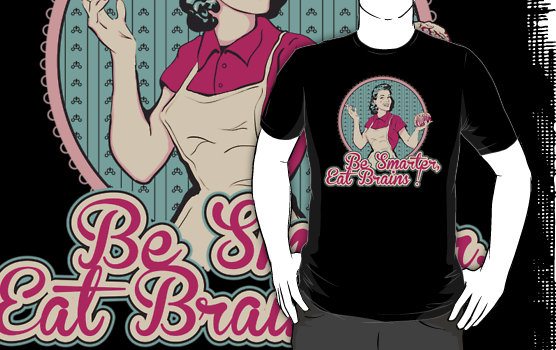 This shirt could just as easily apply to cannibals as it could the undead. Honestly though I'm picturing this as a 50′s advertisement targeting either intelligent undead or targeting owners of zombies in a world much like the one in Fido where people have zombie slaves and pets.
Available at Red Bubble
Category: Shirts
Stuart Conover
is the editor of Buy Zombie, a blogger, published author, geek, entrepreneur, horror fanatic, and gamer. Resident slayer of the undead and all around zombie fanatic.