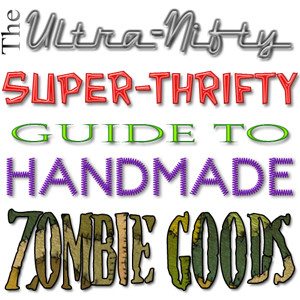 Welcome to the Ultra-Nifty-Super-Thrifty Guide to Handmade Zombie Goods, your weekly guide to awesome Zombie-related goods for $10 or less.  This week's post features brain-eating beauties and putrid pin-ups.
This week's items are:
ZAIRA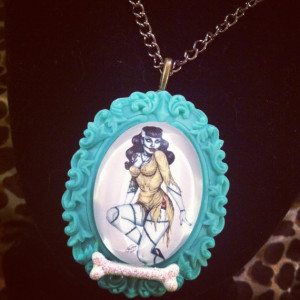 This lovely necklace features a gore-geous ghoul as deadly as she is beautiful.
Zombie Art Print – 8 x 10 – Zombie Pinup Rockabilly Fantasy Art Print – Lexy – by Nikki Burnette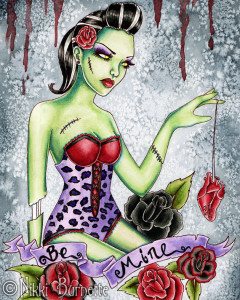 This deadly dame give a whole new meaning to the phrase "pulling at your heart strings".  This print would be a perfect gift for your Valentine.
ZombShells 2013 Zombie Pinup Calendar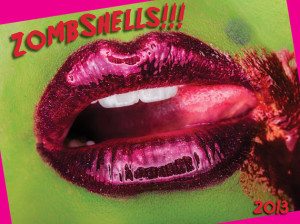 Enjoy sexy zombabes every month of the year with this awesome calendar.  Not only do you get to oogle at the zombshells, but you will also be helping out a great cause!
Zombie Pinup Art Print by Marus Jones A4 size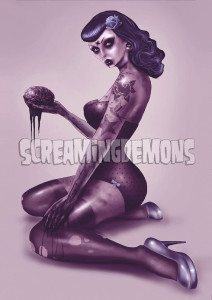 This vicious vixen will have you eating from the palm of her hand (after she turns you, of course.)
Pinup Zombie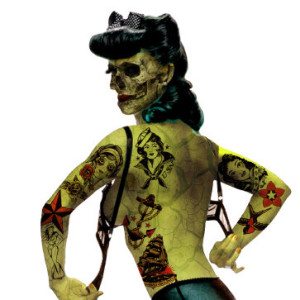 Even with green skin and only half a face, this beauty is still a stunner.  Just don't get TOO close.
If you sell awesome handmade Zombie products for $10 or less, or know of any, e-mail a link to littleshopofzombies@yahoo.com, subject line "BuyZombie.com" or convo me through my Etsy store (littleshopofzombies.etsy.com) for a chance to have it featured in one of the weekly posts!
Category: Zombie News
Erin Rose Tollefsen is a free-lance artist and crafter with an undying love of the living dead. Her art can be seen and purchased through her website, http://littleshopofzombies.com.