with how they left off the first half of Season 3 I doubt anyone needs even more of a reason to return to watching this season of The Walking Dead when it starts up on February 10th but for those that do here is the latest trailer! Honestly it's worth a watch regardless if you needed a reason or not! Unless you want to go in not sure what to expect at all, that's cool too. It just means you have more self control and patience than I do.
There are only a few weeks left until The Walking Dead returns to television. What can fans expect when Season 3 resumes? In this new 60-second trailer, the Governor promises his fight with Rick will "come down to the last man," Carl questions his father's leadership and Andrea hazards the Governor's wrath by visiting the prison. In short: A lot. Want a sneak peek? Watch the trailer featuring the song "Lead Me Home" by Jamie N Commons now!
[via: AMC.]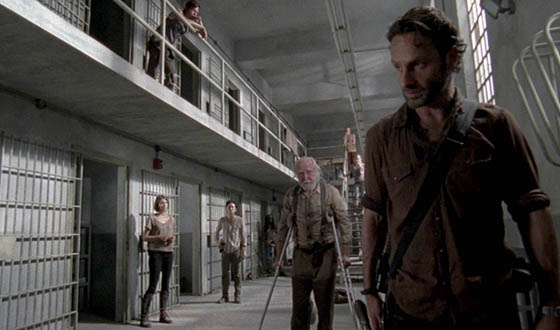 Category: Zombie News
Stuart Conover
is the editor of Buy Zombie, a blogger, published author, geek, entrepreneur, horror fanatic, and gamer. Resident slayer of the undead and all around zombie fanatic.