Cinderella, Darth, or a Zombie. Whose got the most talent on America's next hit TV show? Well that's up for you to decide. I'm sure you know who has our vote in this new interactive YouTube game!
Welcome to zuboxTV's interactive talent show — Hit or Shit!

After weeks of auditions, boot camps and live shows, only 3 finalists remain….

CINDERELLA, DARTH AND ZOMBIE. WHO WILL GET YOUR VOTE??

Click on the contestant you want to see perform and follow their journey to see if they're a Hit or simply shit!

Remember YOU decide their fate!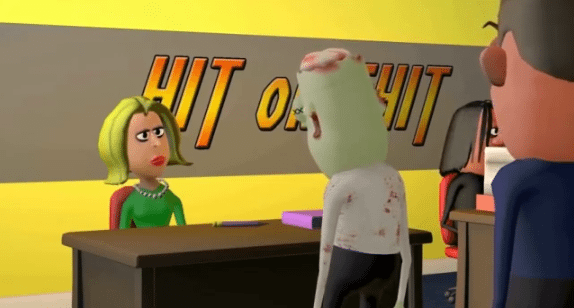 Category: Zombie Humor
Stuart Conover
is the editor of Buy Zombie, a blogger, published author, geek, entrepreneur, horror fanatic, and gamer. Resident slayer of the undead and all around zombie fanatic.