So what we're going to have here in Rain for the Dead is a zombie film based off a slightly screwed up manga. By slightly screwed up I of course mean that you need to have a twisted mind or love yourself some hentai to be able to enjoy it. The trailer doesn't seen to make you think the film is going to go that far but it's often hard to tell just from a trailer. Specially when it's probably a bit edited for YouTube consumption.
The screenplay for Rain for the Dead (Ame-agari no kimi) was written by Koyama, based on the eponymous (with regard to the Japanese title) short manga (viewer discretion is advised) by Waita Uziga (who's also the movie's executive producer). The movie stars (listed order corresponds to trailer order) Masaya Adachi, Marie Ono, and Jin Chikamatsu. It features special make-up effects by Zerai Naoi (Yûichi Naoi).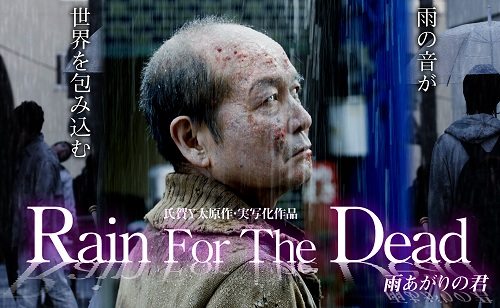 Category: Zombie News
Stuart Conover
is the editor of Buy Zombie, a blogger, published author, geek, entrepreneur, horror fanatic, and gamer. Resident slayer of the undead and all around zombie fanatic.