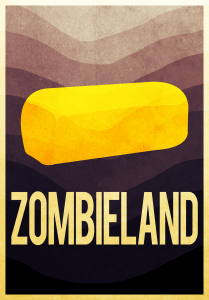 Previously we had the chance to tell you that Zombieland was being turned into a television series but we didn't have many details aside from that. Well now we have a few more thanks to Deadline. The rumor is that the original writers Rhett Reese and Paul Wernick are in as executive producers and that the film's producer Gavin Polone is going to be the executive producer.
Eli Craig though is who is currently in talks to be the director of the series. He made a name for himself with Tucker & Dale vs. Evil which many have hailed as a great movie. I wasn't a huge fan so hope he does a bit better with Zombieland and hope the cast they come up with to replace the main leads (unless I'm wrong I'm going to bet none will be returning for the television show) can live up to the high standards of the movie.
Category: Zombie News
Stuart Conover
is the editor of Buy Zombie, a blogger, published author, geek, entrepreneur, horror fanatic, and gamer. Resident slayer of the undead and all around zombie fanatic.