It's not every day you see time put into a book trailer. So when it happens I love to share them and Dead Pulse has had a fun little trailer put together for your enjoyment.
The dead have returned to life…

The world's focus is on the city of Ravenswood and the once idyllic town of Farmore as platoons and scattered survivors fight the hordes of the dead, unbeknownst one of them holds the key to end the undead's reign of mayhem. Across the city at a body disposal plant a small group take shifts on the 'death watch'. Their hopes hinge on the soldiers of Farmore to rescue them. But with no contact for months, no food and surrounded by the dead, have they got what it takes to survive?
With death at their door, only time can tell…

In Dead Pulse I refine the zombie mythos and add a twist to the George A. Romero inspired horror adventure.
Available on Amazon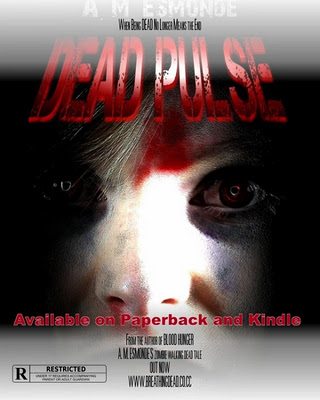 Category: Zombie News
Stuart Conover
is the editor of Buy Zombie, a blogger, published author, geek, entrepreneur, horror fanatic, and gamer. Resident slayer of the undead and all around zombie fanatic.