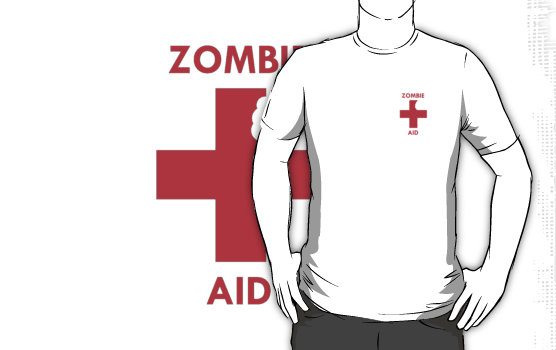 This one might be a bit simple in design but I like it. When you are there to be part of Zombie Aid and get the point across. Sometimes it's not a symbol that's flashy you need to use to get across who you are but just a symbol that everyone can recognize.
Available at Red Bubble.
Category: Shirts
Stuart Conover
is the editor of Buy Zombie, a blogger, published author, geek, entrepreneur, horror fanatic, and gamer. Resident slayer of the undead and all around zombie fanatic.