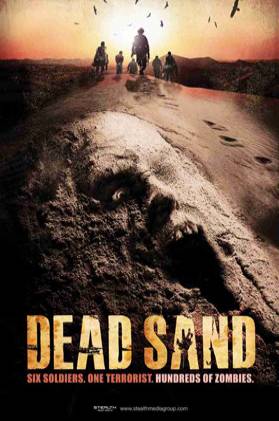 There isn't too much information on the title yet aside from it entering early production but the Stealth Media Group Page has the official synopsis and lets us know that it will be directed by Toby Wilkins (Splinter, The Grudge 3) and starring Amber Heard (Drive Angry, Zombieland.) The guys who are apparently behind the special effects ( Quantum Creation FX) are really the main reason I'm interested in this one. They've been involved in Tron, Watchmen, Sucker Punch, Star Trek and so many more it's unbelievable.
What's the film about?
Two humvees tear across a desert. Soldiers escort a captured terrorist leader, GABIR. During a "pit stop," Gabir escapes into a nearby abandoned industrial complex. The soldiers chase, but before they find Gabir… an inhuman creature finds them. A frightful radio transmission is all that remains of their final mission…
Category: Zombie News
Stuart Conover
is the editor of Buy Zombie, a blogger, published author, geek, entrepreneur, horror fanatic, and gamer. Resident slayer of the undead and all around zombie fanatic.