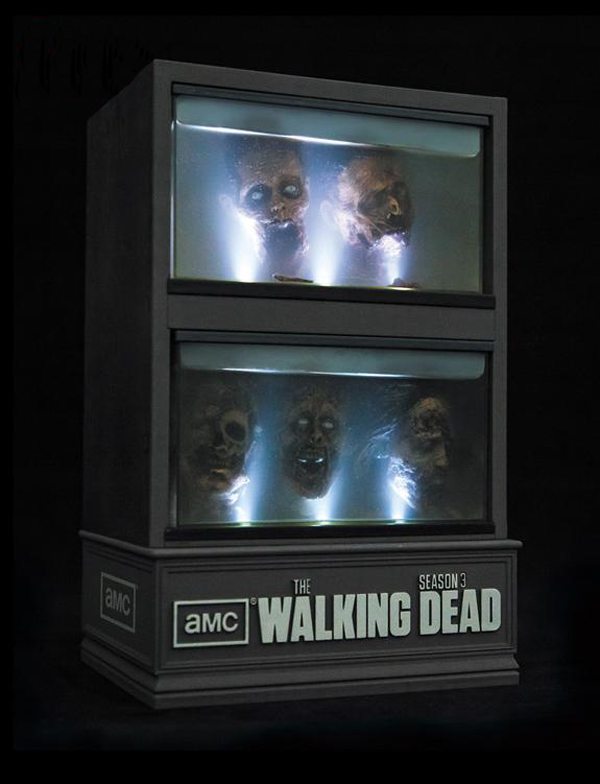 The Walking Dead's third season has been following the story-line that involved The Governor. It's always been the fan favorite story-line for the series and with the introduction of Michonne (even if she isn't fully living up to the comic-book hype) one could wonder if the packaging might have been including a couple something of hers. (I meant the zombie pets.. not… )
Yesterday though Dread Central shared that it would in fact by a certain collection of heads that The Governor keeps around. Also it looks like they light up. The case that is mirroring The Governor's fish tank LIGHTS UP PEOPLE! This is clearly going to be the winning special edition blu-ray case of the year.
No doubt about it.
We'll be posting these again once the special edition features will include as bonus material on the disc.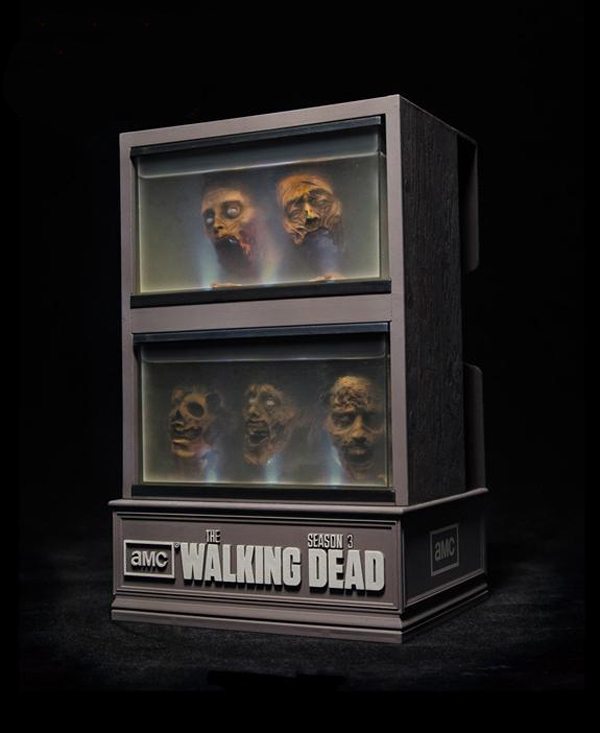 Also remember that 'The Walking Dead' returns to AMC this Sunday, February 10th. Be sure to tune in to keep up with the best zombie show on television!
'The Walking Dead' Episode 3.09 – 'The Suicide King' (airs 2/10/13)
Rick (Andrew Lincoln) tries to rescue a member of his group. Woodbury is in disarray after a recent attack. New guests raise concerns at the prison. Written by Evan Reilly; directed by Lesli Linka Glatter.
Category: Zombie News
Stuart Conover
is the editor of Buy Zombie, a blogger, published author, geek, entrepreneur, horror fanatic, and gamer. Resident slayer of the undead and all around zombie fanatic.