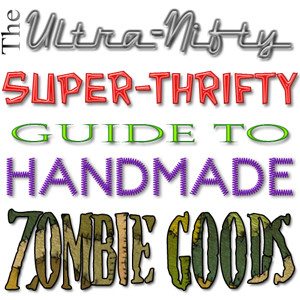 Welcome to the Ultra-Nifty-Super-Thrifty Guide to Handmade Zombie Goods, your weekly guide to awesome Zombie-related goods for $10 or less.  Today is President's Day, the day we set aside to celebrate America's first President, Mr. George Washington, and to honor all the men in the past who ran the country.
Here are some awesome thrifty items featuring some undead Presidents:
Abraham Lincoln as a Zombie Emancipator Pendant necklace Psychobilly Punk New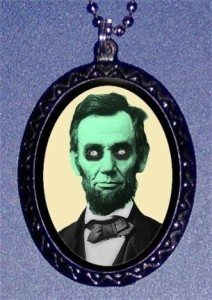 There is no doubt that the United States' 16th President was a great man.  He led the United States through its greatest constitutional, military, and moral crisis.  Just imagine if the Union soldiers had all been zombies led by a zombie President.  They might have won the Civil War faster.
Zombie Thomas Jefferson 8.5×11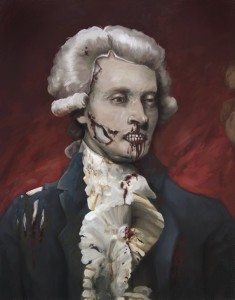 Jefferson, the 3rd President of the U.S., was an American Founding Father and the principal author of the Declaration of Independence.  I would like to think that if had been a zombie as he was drafting the Declaration of Independence, it would have been that our unalienable rights would be (Un)Life, Liberty and the pursuit of Braaaaaaiiiiiinsssss.
Zombie Abe Lincoln Portrait Art Print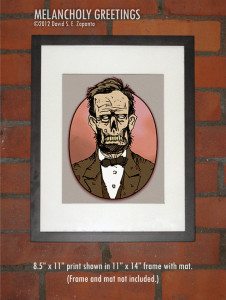 Even as a zombie Abe looks like he means business.  He would most likely fight for the rights of zombies everywhere and put an end to segregation between the living dead and the breathers.

Half Off Medium New Color Obama Vs. Zombies Four Color Unisex Shirt Cedar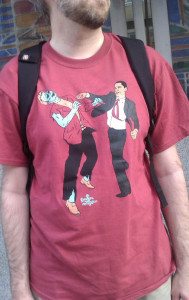 Of course, there are Presidents that would rather fight the zombies than be one.  I believe that our current President would slug a zombie if one was trying to attack.
Abraham Lincoln Historical Zombie note card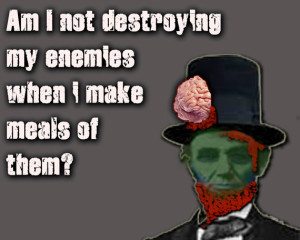 By now you've noticed that good ol' "Honest Abe" is pretty popular among the masses.  And with good reason, if you ask me.  Just imagine a zombie Lincoln, fighting our country's biggest enemies by eating them.  He'd be even MORE popular!
"If President's Day is meant to celebrate Washington's birthday, why isn't there a Washington-related item in this post?", you  might be thinking.  Well, simple:  I couldn't find a super-thrifty zombie-related Washington item.   But for those of you who like to splurge a bit, check this bad boy out:
George Washington Zombie Hunter
We all know that Abe Lincoln was a vampire hunter, but did you know that Washington was a zombie hunter?  I imagine this is what it would look like if he were still around fighting today.
If you sell awesome handmade Zombie products for $10 or less, or know of any, e-mail a link to ErinRoseTollefsen@buyzombie.com, subject line "BuyZombie.com" or convo me through my Etsy store (littleshopofzombies.etsy.com) for a chance to have it featured in one of the weekly posts!
Category: Zombie News
Erin Rose Tollefsen is a free-lance artist and crafter with an undying love of the living dead. Her art can be seen and purchased through her website, http://littleshopofzombies.com.