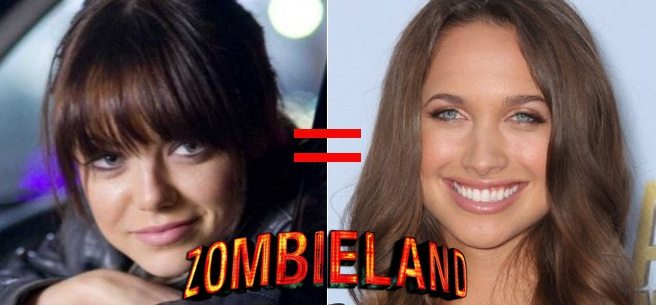 Well folks it looks like the roundup for the Zombieland cast has officially finished up. First up Emma Stone's replacement for Wichita has been announced as Maiara Walsh. Maiara has been on a variety of shows and films though I can honestly say I haven't seen a single one of them. (I guess the Vampire Diaries is the closest thing to Horror she's been in from her IMDB.)
On the replacement for Tallahassee the man whose been cast is named Kirk Ward. According to JoBlo it appears that Kirk was the initial person who they were looking at for the roll. Way back when the idea was for a TV series and not a movie so this is someone they want. Again he's an actor I'm not overly familiar with. Looking at his IMDB I'm sure I've seen him before though I honestly can't place him.
Here's hoping they can come up with a show even half as entertaining as the movie.
I cannot wait for the zombie kill of the week!
Category: Zombie News
Stuart Conover
is the editor of Buy Zombie, a blogger, published author, geek, entrepreneur, horror fanatic, and gamer. Resident slayer of the undead and all around zombie fanatic.