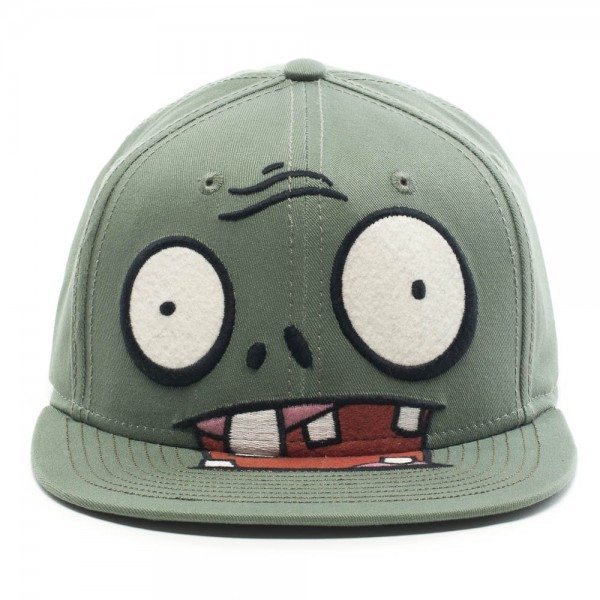 Plants vs Zombies is still going strong and for hat wearers out there this one is clearly a perfect combination!
Root for the zombies when you wear this cute but disturbing Plants vs. Zombies hat! The Plants vs Zombies Zombie Face Hat is olive green with an embroidered image of a relentless zombie figure from the videogame Plants vs. Zombies. This zombie hat also features an under-visor print with the word "brains" in big black letters, because that's what the zombies are after, of course!
Available at Stylin Online.
Category: Hats
Stuart Conover
is the editor of Buy Zombie, a blogger, published author, geek, entrepreneur, horror fanatic, and gamer. Resident slayer of the undead and all around zombie fanatic.