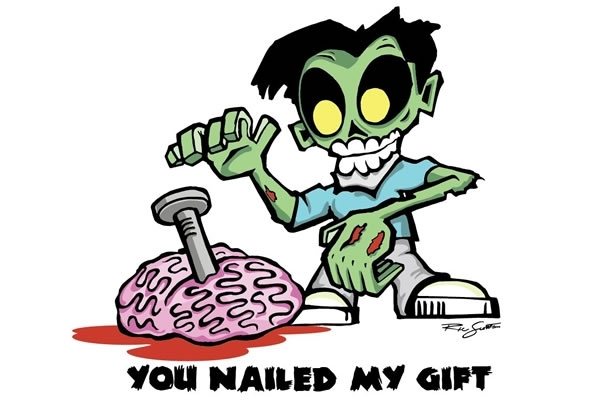 It may not be the most creative present but when it comes to zombies (at least those living in the world of Return of the Living Dead) it really is the perfect present. Good old brains.
Full of whatever it is that doesn't make zombies scream in pain and agony!
Give the gift of being without pain to one of your zombified friends today!
Available at Neatoshop.
Category: Shirts
Stuart Conover
is the editor of Buy Zombie, a blogger, published author, geek, entrepreneur, horror fanatic, and gamer. Resident slayer of the undead and all around zombie fanatic.