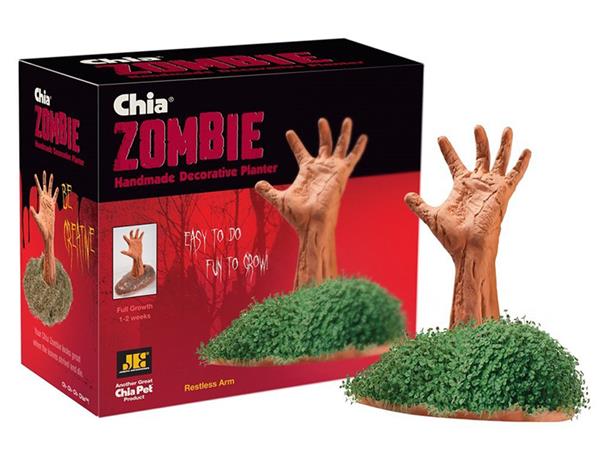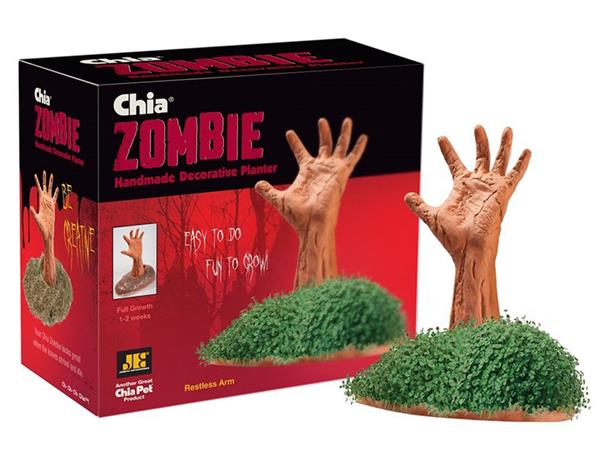 That's right ladies and gentlemen the infamous Chia Pet is back and for Halloween this year it is back in style with not 1, not 2, but 3 Chia Zombie pets for you to enjoy! There is a Restless Arm, Lifeless Lisa, and Creepy Holden to get you through the long year between this upcoming Halloween and the next!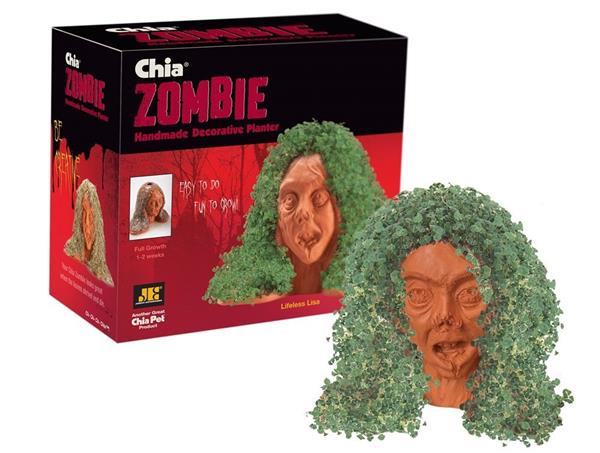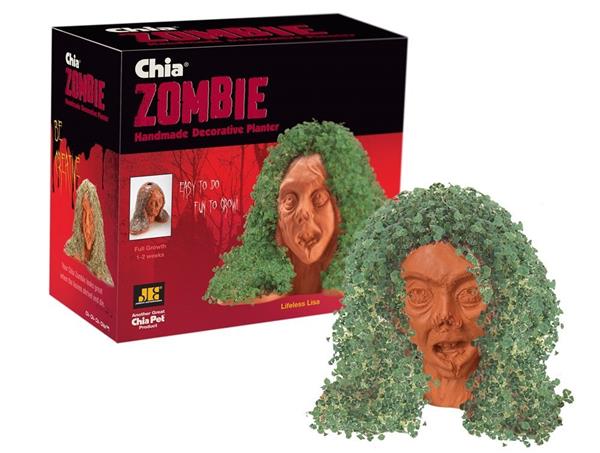 If you order them today you should be able to just get a start on them by this coming Halloween!
The Chia Pet Zombie collection is ghoulish, scary and frighteningly fun! Makes a great gift for anyone! Comes with a convenient plastic drip tray and chia seed packets for 3 plantings! Planting and care instructions included. Expect to see a luxurious chia coat in about two weeks.
You can buy them directly from Amazon on any of the following links or click the picture of the one you want in this post!
Restless Arm, Lifeless Lisa, and Creepy Holden