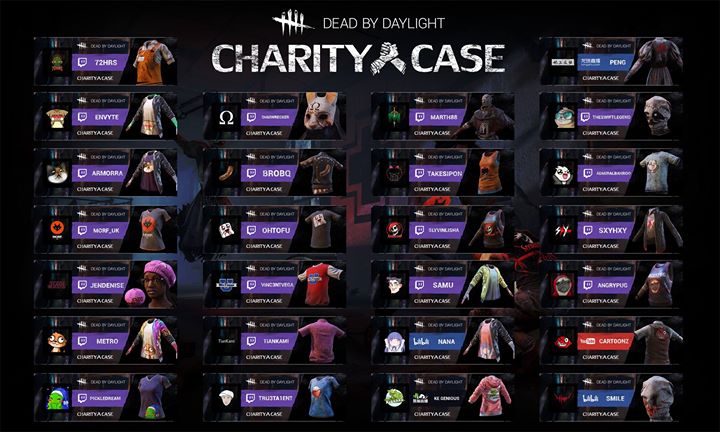 Starbreeze, together with Behaviour Digital, are today releasing a brand-new add-on for Dead by Daylight titled Charity Case, available in the Humble Store and Steam. The Charity Case includes 26 cosmetic items, created by dedicated Dead by Daylight broadcasters, and contains items both for Survivors and Killers. Now everyone's able to wear their own favourite outfit.
Twenty of the items are brand new and six are previously released exclusive items from old friends. All profits from the sale of this DLC will go to the Brain & Behavior Research Foundation – (https://www.bbrfoundation.org/ ).
Dead by Daylight is an asymmetrical multiplayer horror game in which one crazed killer hunts four friends through a terrifying nightmare. Players take on the role of both killer and survivors in a deadly game of cat and mouse. It's a Mature Gamer take on the thrills of Hide & Seek. Dead by Daylight is out now and available on Steam: http://store.steampowered.com/app/381210/
The game was released on PlayStation®4 and Xbox One during 2017. Released on PC in June 2016, Dead by Daylight has already sold more than 1.8 million copies on the digital distribution platform Steam and has become an instant favorite with streamers on Twitch and other streaming platforms.
Visit the website for more information and videos: www.deadbydaylight.com