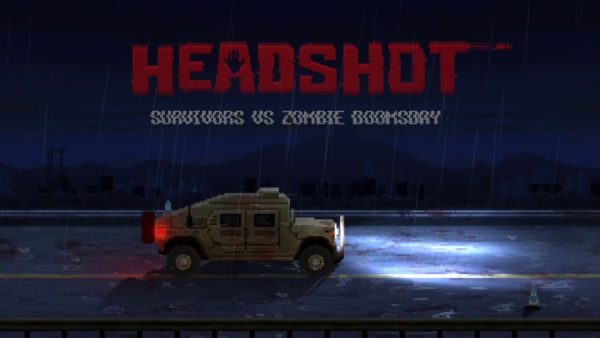 Headshot ZD is an action strategic-survival game where the main mission is to fight zombies, rescue survivors, collect resources to build up the camp, and survive as long as possible.
You manage a group of survivors, going off on skirmishes to fight the zombies in remote areas and rescue other survivors and collect resources. You are to build your camp to support your people, upgrading support structures, such as water wells and food storage facilities, as well as barriers to keep the zombies at bay. Using bullets and bottle caps, upgrade weapons, armors and abilities of each survivors to stop the oncoming wrath of the walking dead. The fate of the last remaining humanity rests in your hands.
GAMEPLAY:
During skirmishes, shoot to attack zombie enemies and roll to dodge their attacks. Eliminate zombies in the stage to collect resources and rescue survivors. Upon returning to the camp, upgrade building structures using the acquired resources to support livelihood of the survivors. Increase the number of survivors within the camp to increase its defense. Upgrade each survivor's weapon and ability to fight off stronger enemies.
FEATURES:
Post apocalyptic world setting drawn with high-quality pixel art
Over 100 unique types of survivors and zombies along with rich content
Eliminate oncoming zombies with a variety of weapons
Effectively defeat zombies with powerful headshots
Rescue survivors and gather required resources
Gather additional resources to rescue even more survivors
Explore new areas and gather more resources for survival
Upgrade the camp and survivors consistently for the survival
Estimated Release Date: Possibly next week, potentially Oct. 19th.
Price: Free
Platform: iOS and Android mobile devices
Available App Stores: Apple App Store and Google Play