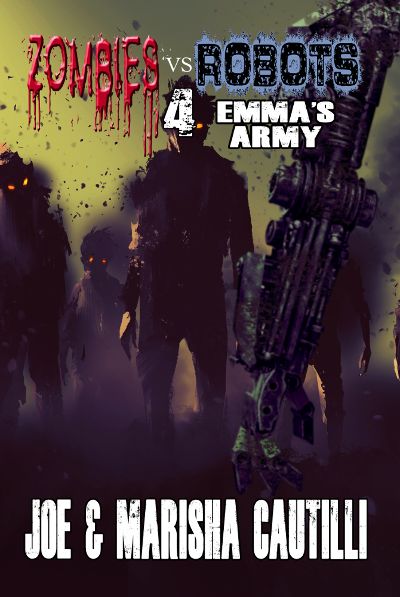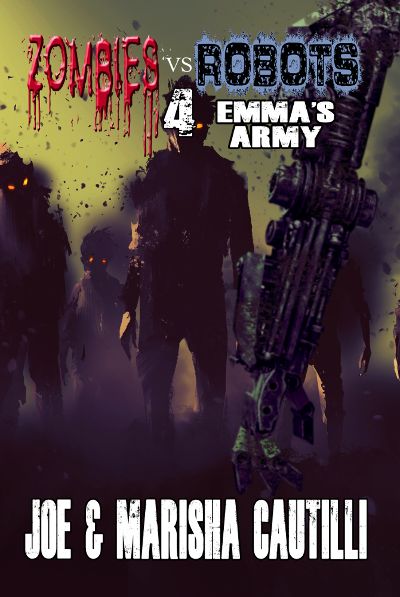 Zombies Vs. Robots 4: Emma's Army
The Stunning Conclusion to the Zombies Vs. Robots Series
https://www.amazon.com/dp/B078L99VC7
Aliens that look like Angels; the neighborhood under constant attack from zombie legions; Community of Phoenix with bigger and more powerful robots; and Stephanie Emac dead; the Callechio family, protectors, and friends appear to be on the verge of annihilation.
Meanwhile, one girl ponders the zombie puzzle. Can Emma Callechio terminate the zombie virus? The fate of human life on Earth may remain in the balance. If she solves the puzzle, will she get the chance to follow through? And whatever became of Mikey, Timmy, or Logan?
Joseph and Marisha Cautilli are probably the best father-daughter cyber punk-horror writers ever (maybe the only father-daughter combination).
Joe Cautilli has a bachelor's degree in psychology from Temple University. He has two Master's degrees. The first is in Counseling Psychology, and the Second is in Applied Behavior Analysis. He has a doctorate in school psychology.
Marisha Cautilli was seven years old and in the fourth grade at the time of writing. She is now twelve. Diagnosed as gifted, she is currently completing the fourth-grade curriculum at Pa Cyber Charter. Marisha has many gifts and hobbies.
Both authors enjoy adding a sense of humor to the characters and the plot, as humor is often one way to cope with the horrific events that the characters are experiencing.